2nd International Conference on "Futures of Media" (ICFoM 2018) in Kuala Lumpur, Malaysia – Call for Papers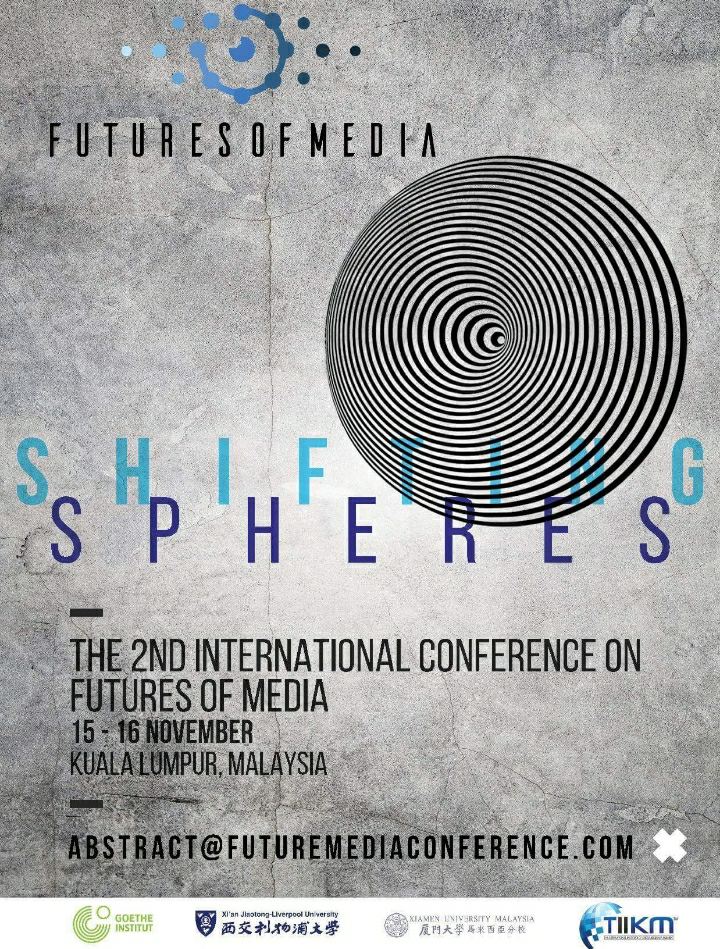 The 2nd International Conference on Futures of Media (ICFoM 2018) will be held from November 15 - 16, 2018 in Kuala Lumpur, Malaysia.
The conference seeks to contribute to presenting novel research results in all aspects of media and media theory. It aims to bring together leading academic scientists, researchers and research scholars to exchange and share their experiences and research results. This year, ICFoM focuses on the digital transformation of society. If you are interested in participating, please send your abstracts to: abstract@futuremediaconference.com.
For more information, check out the conference website: http://futuremediaconference.com/