"Film, Art, Dialogue" – The 3rd Aks Festival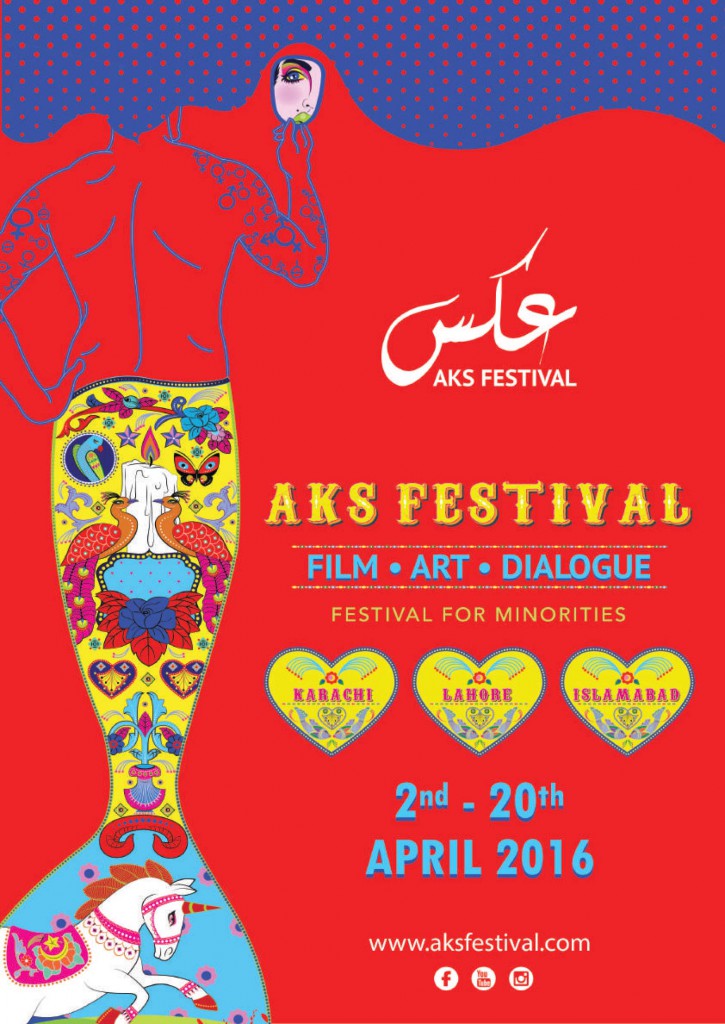 Aks Film, Art and Dialogue Festival continues with its third edition for the visibility and betterment of the minorities through the medium of cinema, art and dialogue. The third year of Aks festival will take place in Lahore, Islamabad and Karachi, Pakistan.
The third edition presents 20 festival days with a  great program of highly acclaimed films in the category of fictions, documentaries and shorts, dialogue events, as well as creating safe artist spaces to showcase arts and many guest artists, activists and academics from different parts of the world.
Please find the program here: PK2016program