"Scribbles, Vandalism, Street Art" – Interview with Sanki King by Saima Jawed, pt. 2
Saima Jawed: Last time we saw you, you asked us to bring back some images from German Graffiti/Street Art for you. So here's a selection of pictures one of our team members took in Berlin – exclusively for you.
Sanki King: Well, first of all, many thanks for this, I really love those pictures. Berlin has been a center of attention of the graffiti and street artists from around the world for many years and I'm fascinated by the projects that have been going on there over the years. This may come as a surprise to you and others, but I have never been out of Pakistan except Jeddah, Saudi Arabia where I was born. My family moved here when I was 2. So all the global connections and knowledge that I own and making a name internationally for myself, I did all of that from my phone and my computer. I'm very very hungry to go out to other countries and paint there – I'm starving!
You will, no doubt. So tell us a little about those pictures please.
Well, the scribbles on the walls, letter boxes and the restroom walls show how anxious people are to express themselves.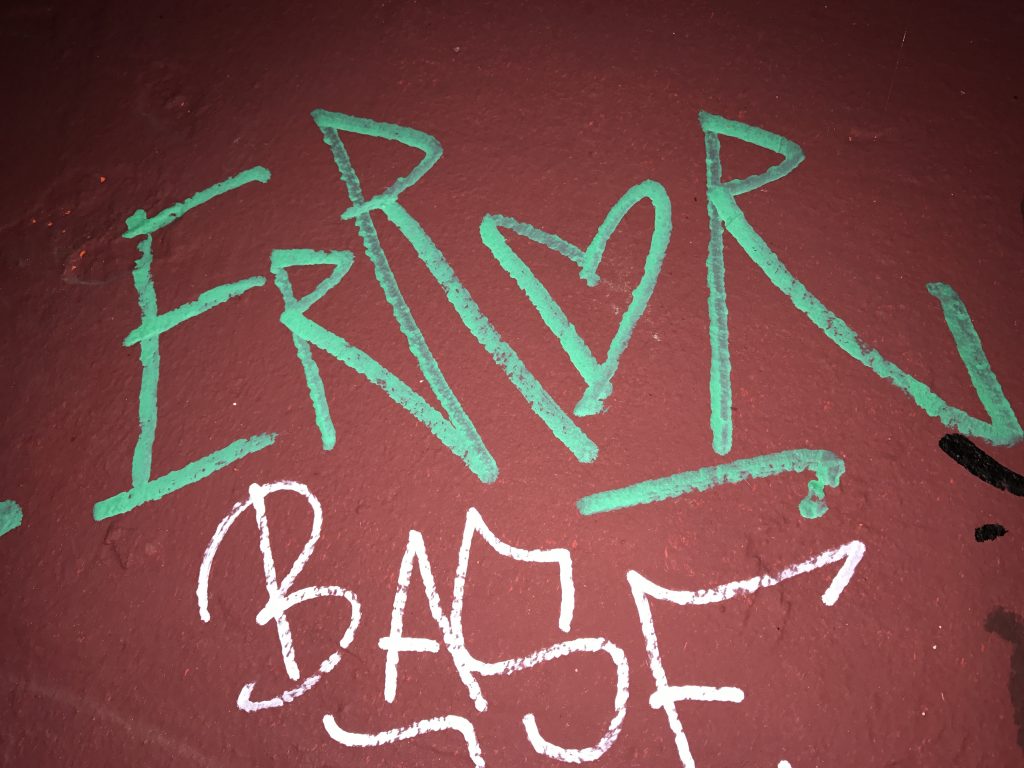 It's in the nature of human beings to express their love, hate, anger, sorrow et cetera, and every individual has a distinct way of doing that.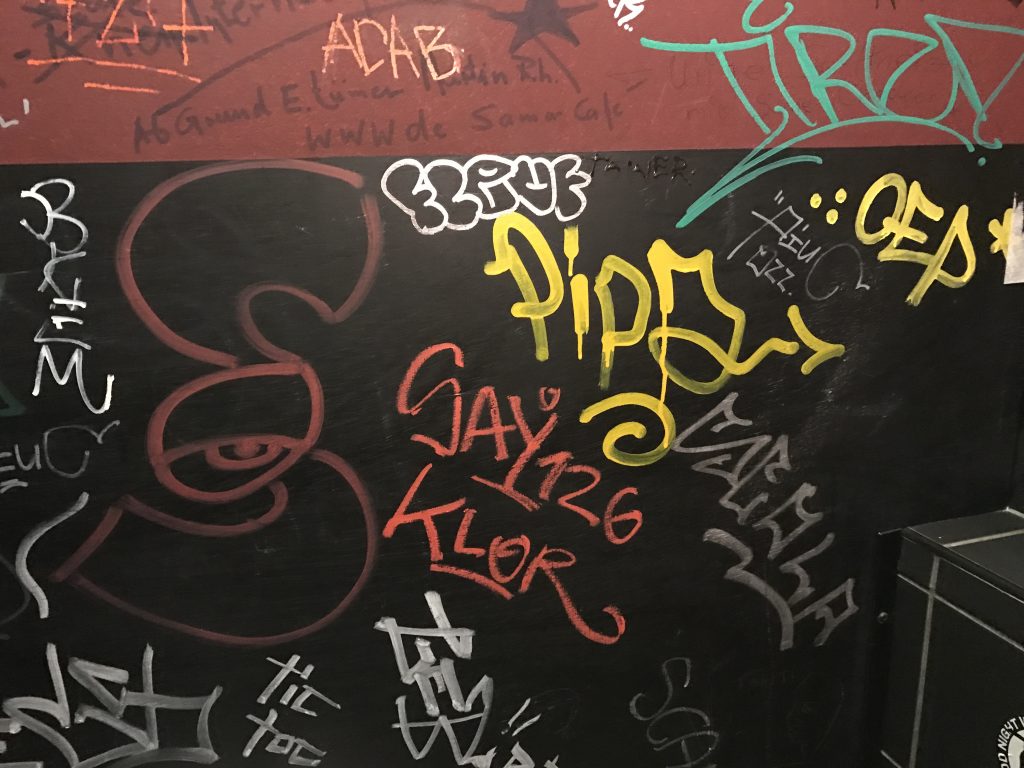 There is nothing else that would make people scribble anywhere that they can get their hands on, like the restroom walls, other than serious anxieties and a desire to be known and recognized.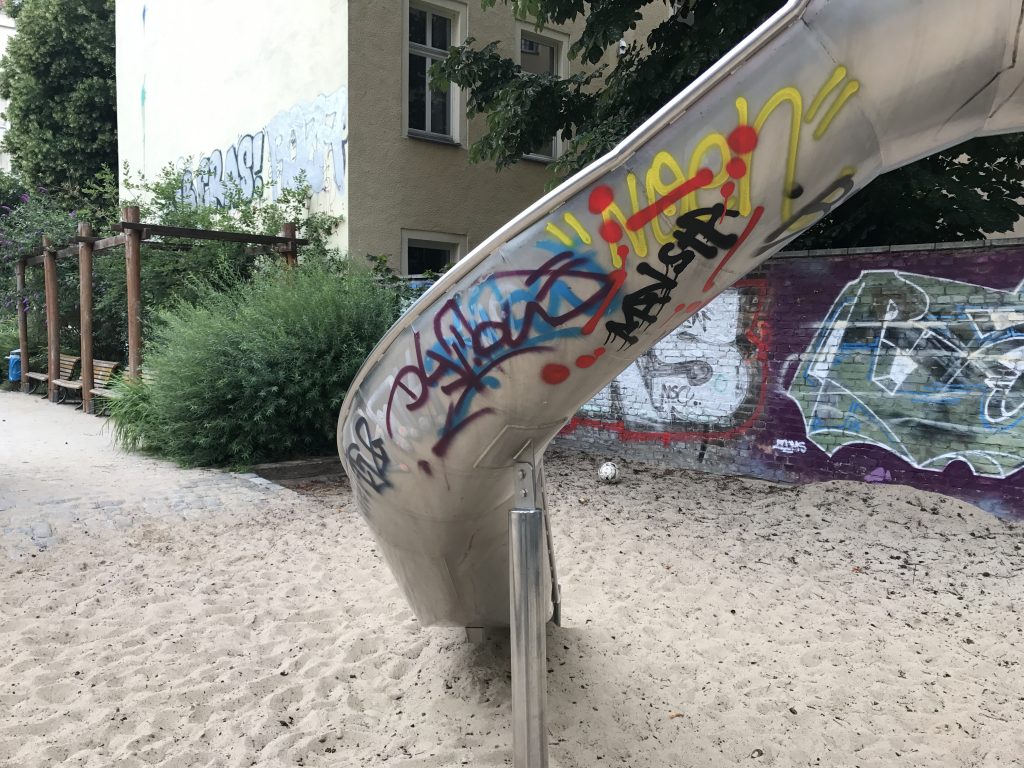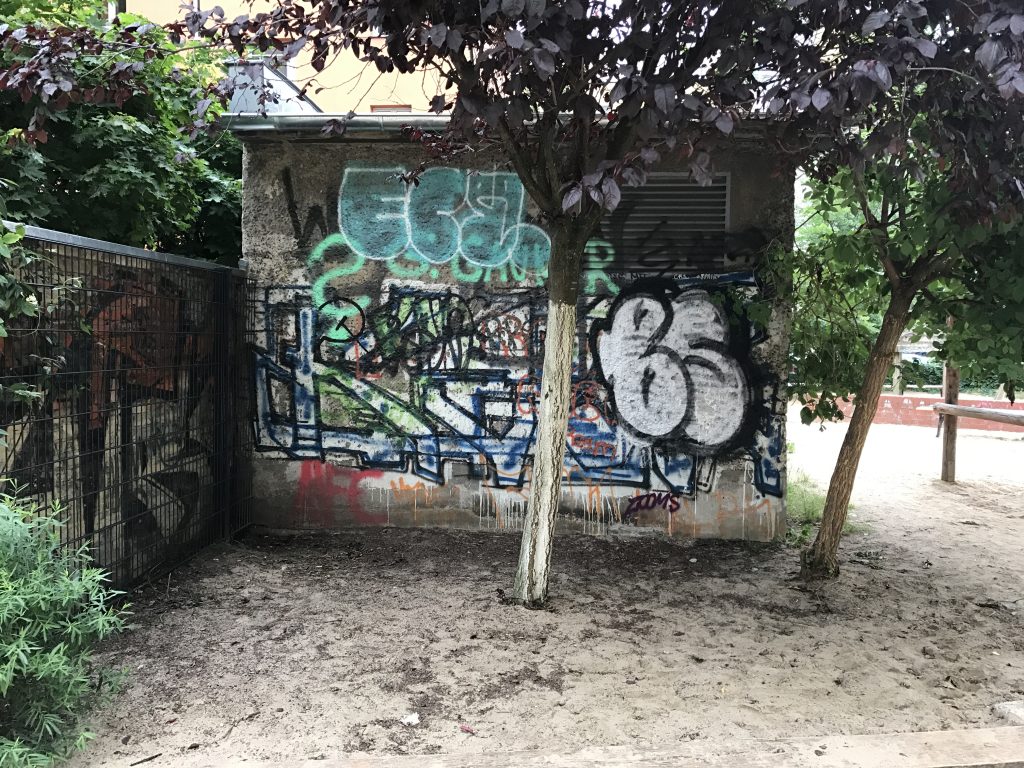 All professional graffiti artists started out as beginners, for which we have a term in graffiti known as "toy". A toy is a beginner graffiti artist, but a toy is also someone who has spent a lot of time doing graffiti but has not improved his/her style; who paints over the works of pro graffiti artists to start rivalries and to get known, who doesn't have the right knowledge of the graffiti culture, but goes out on the street to paint anyway and not just paints on random walls and objects but vandalizes public/private properties as well.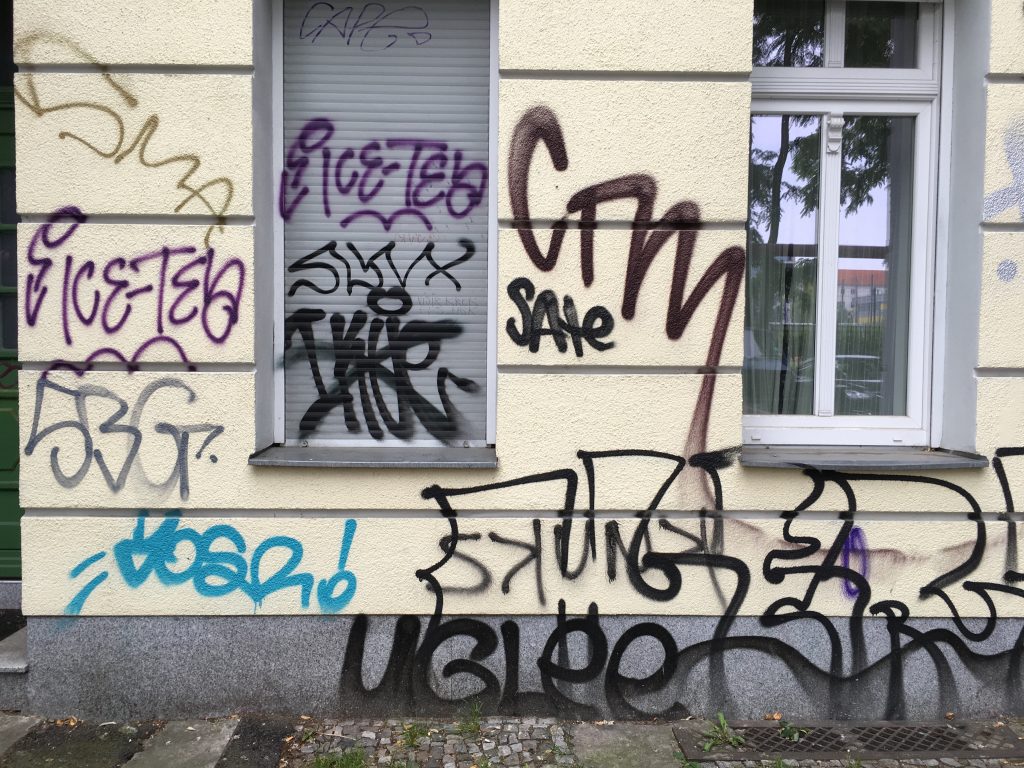 These are the kind of people who give graffiti art as a whole a bad rep.
But toys as such are nothing bad, right?
Toys have a lot the express, but they take a different route of expression. My problem with these people is that instead of improving their skillsturn art into a career and get known as "artists", they go out vandalizing, sparking rivalries in order to gain notoriety, but only end up getting disrespected and disowned.
Have you been a vandal, too? When you started out?
Never! The very reason I started graffiti back in 2004-2005 was because I wanted to show people that the only use of spray paints is not writing political and religious slogans on the streets and public/private properties but they can be used to create art as well. I had been introduced to hip hop since 2001 so I already knew plenty about aerosol art and looking at all the vandalism around Karachi made me want to throw up. Graffiti and fine art was just a hobby for me back then, I never imagined I would be such a skilled and well-known artist some day.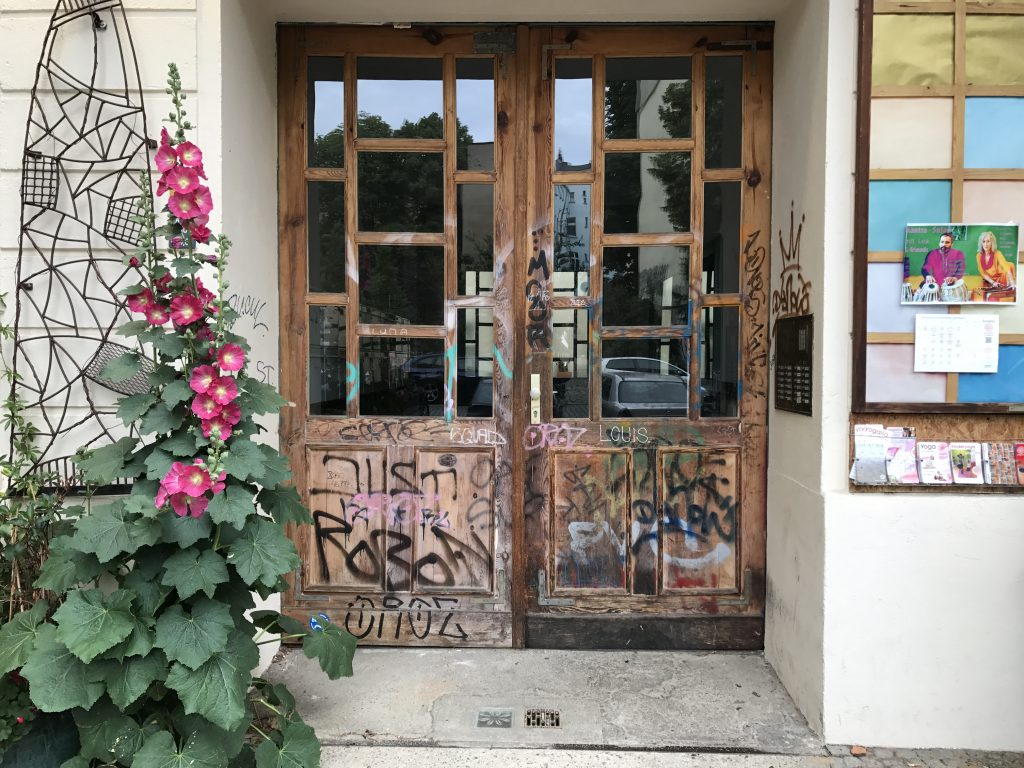 Ok, so that's for 'graffiti vandalism'. What about the other pictures?
Here you can see many works which are very well thought out and created by professionals graffiti/street artists, people who have been doing graffiti/street art for a long time, people who have spent years perfecting their skills.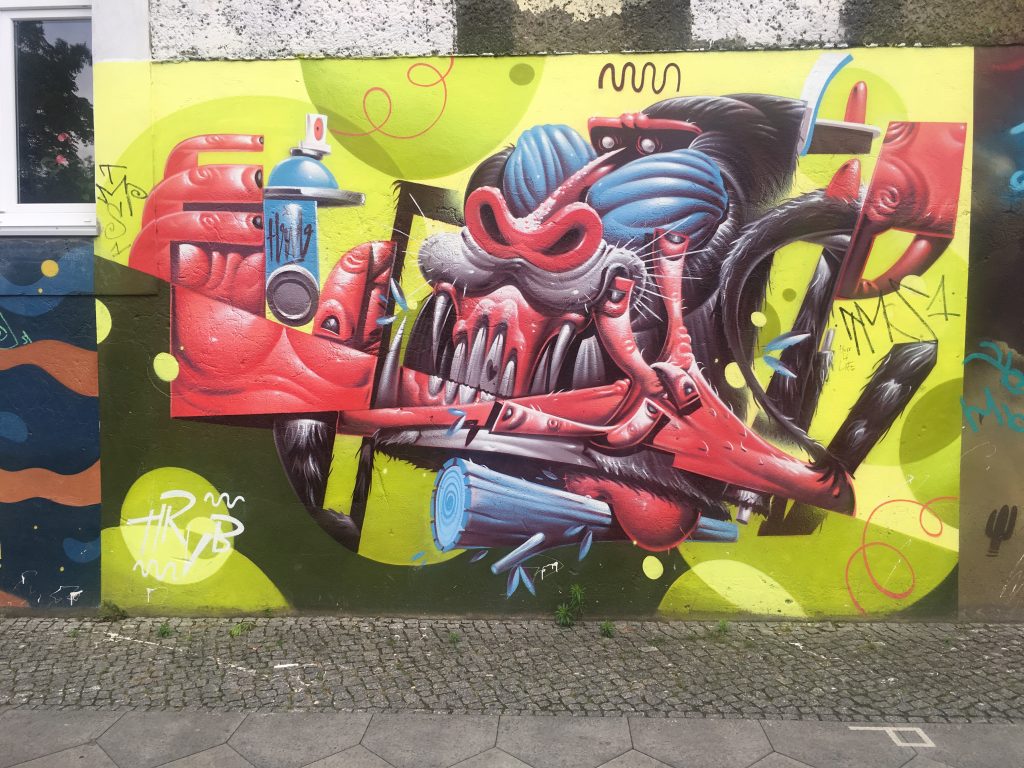 Such artists almost always take permissions to paint on walls, because their main goal is to not get into trouble with authorities and paint on the spots which are most visible in the particular area that they've chosen to paint in, so that the work can be seen by as many people as possible.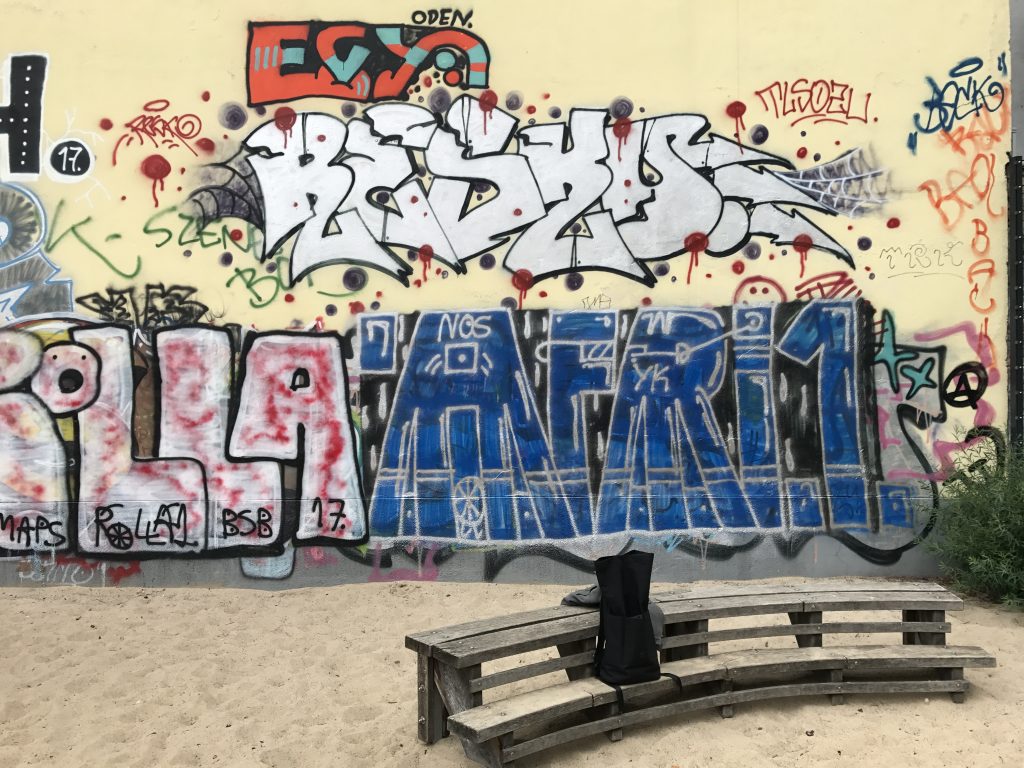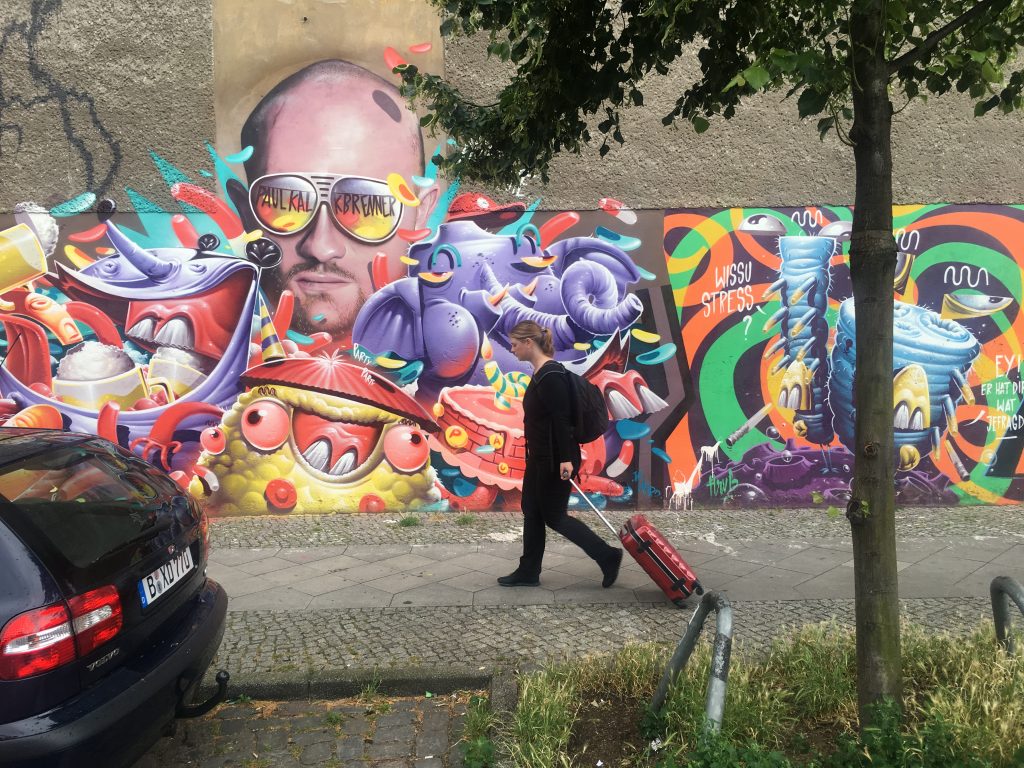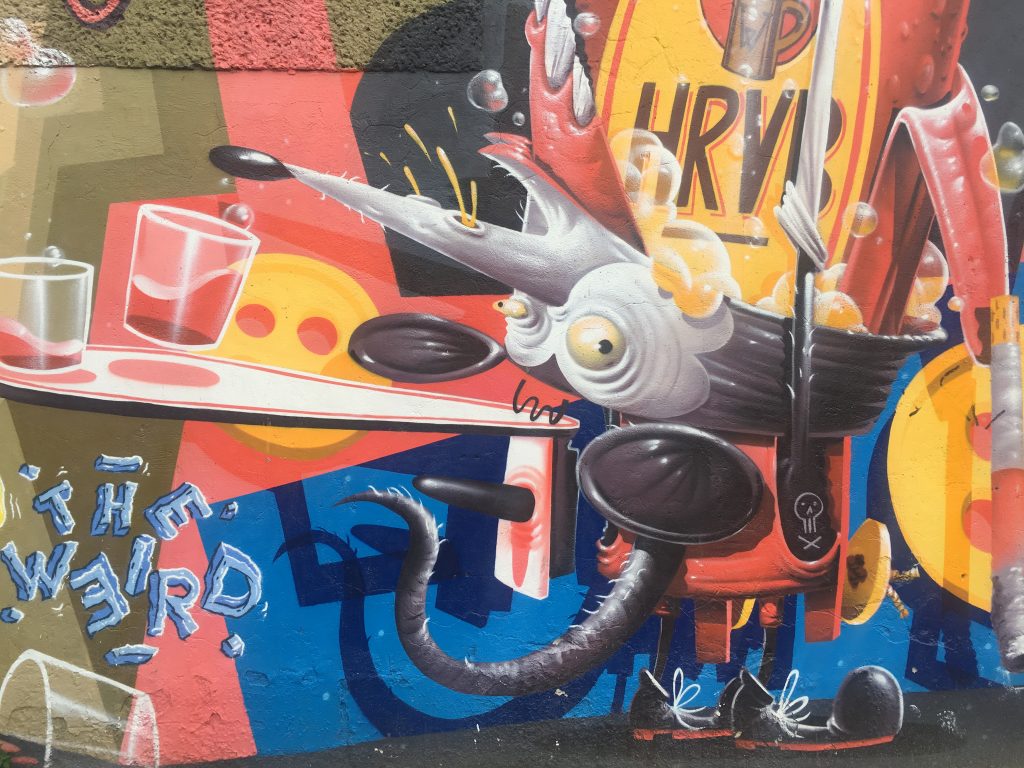 You can also see works which don't look as neat and aesthetically pleasing, but the effort put in creating these works can be easily identified; these works are of aspiring graffiti artists, most probably artists who have started painting on the streets very recently, hence the shaky lines, confused pallette and confused locations.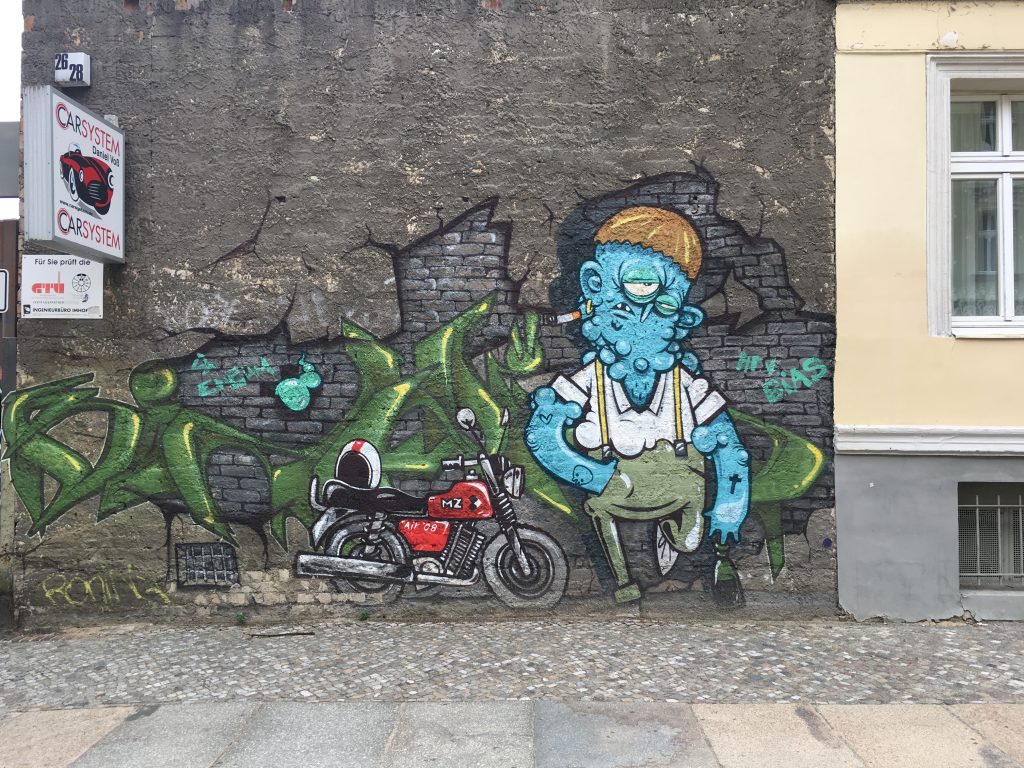 These are toys who went a step further and actually spend time getting better at what they do. If they keep it up, in a few years they'll be producing high quality pieces.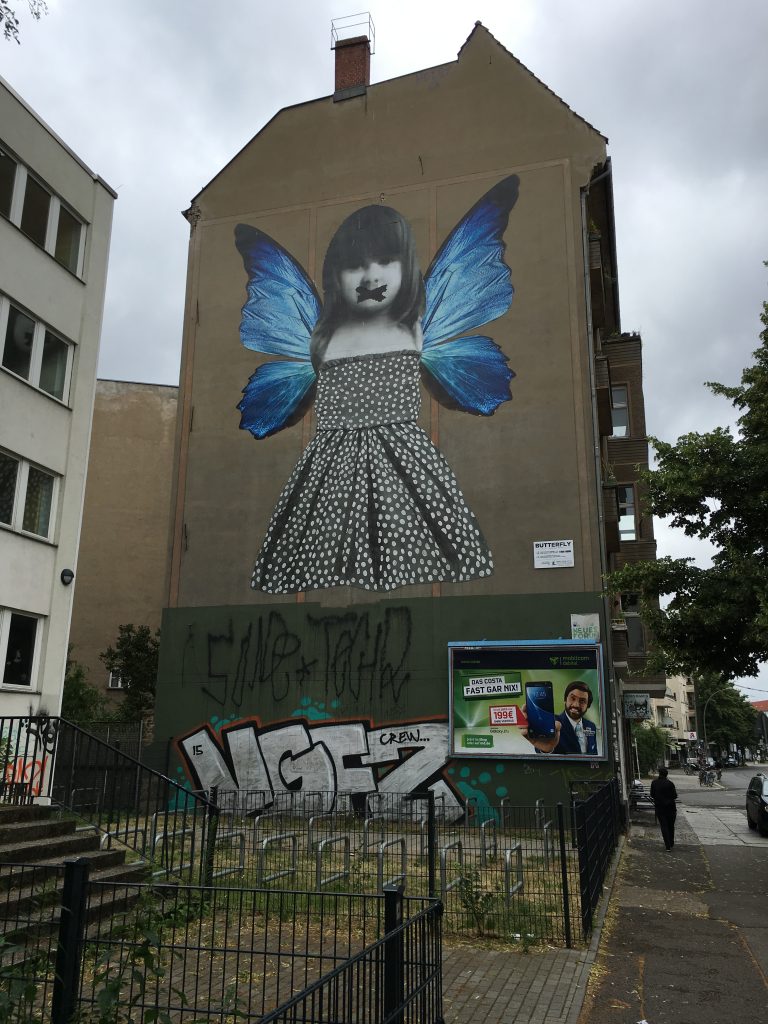 So which one is your favorite?
I really like this one because of the realism, scale and most importantly the concept behind it.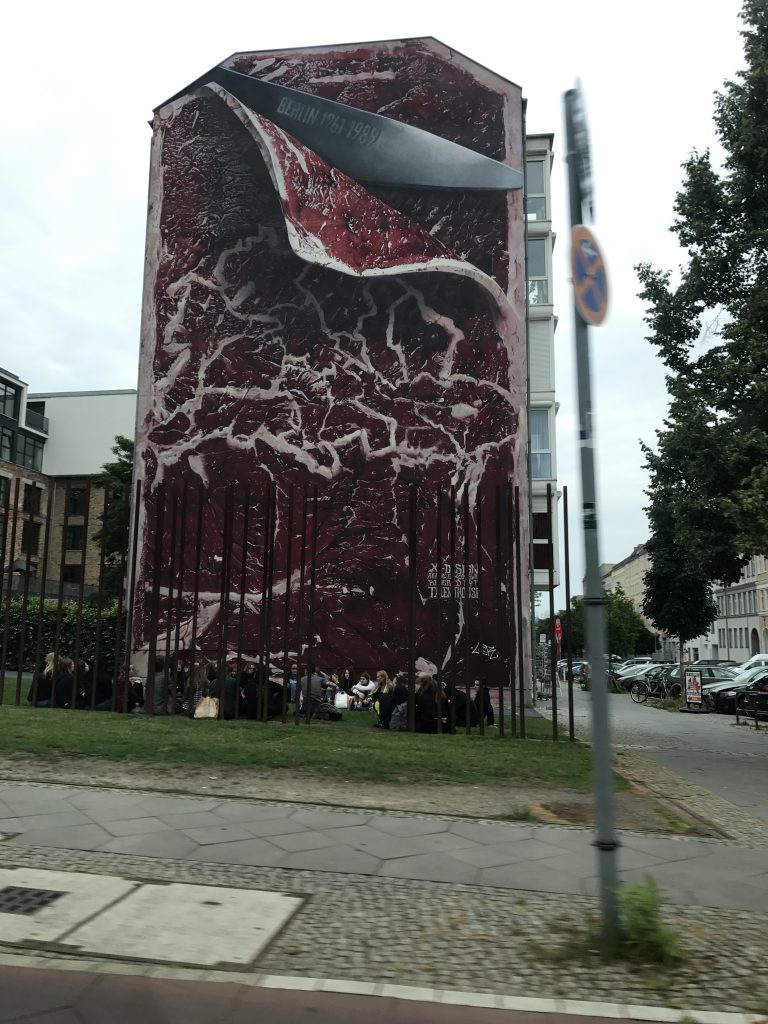 I translate this piece as following: the knife is politicians and the establishment, the flesh is the flesh of the German people and the years on the knife indicate the years of the existence of Berlin Wall during which the knife kept cutting through the flesh of Berlin, flesh of the German people, nonstop.
Also, sadly, we can remove the years of the Berlin Wall from the knife and replace them with a hundred different dates pointing at hundred different similar incidents, massacres, wars, genocides etc.
Wow. Did you know that the iron sticks in front of that house represent the Berlin Wall?
No, I had no idea.
Yeah, that's a very famous spot in Berlin. Where they also have that Berlin Wall Memorial. Anyway, thanks a lot for the interview, Sanki. And good luck for the future. Keep us posted please!
I will.
Interview: Saima Jawed, photos: Markus Heidingsfelder